Description
RS-320-2 is an economic efficient automatic cut & strip machine. Wide application range, high productivity, simple operation and the well-known stripping quality are the main features of this machine. It can cut and strip wires from 0.1 mm² to 2.5 mm²(AWG14-AWG32) efficiently and precisely.
· Cutting to length
· Full or partial stripping
· Exceptional price to performance ratio
· Processing of short cables
· User-friendly operation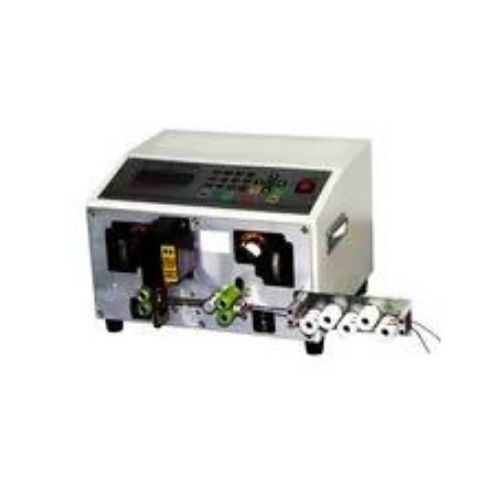 Suitable:
It works for AWG14 to AWG32(2.5 mm²) electric wire. Cut length: 0.1-9999MM. Strip length: Max 50MM
It can full strip, half-strip.
Feature
1. Full Autoamtic Type Wire Cutting And Stripping Machine
2. Can cut and strip 2 wires at same time. Fast speed, high efficiency.
3. Programmable to set cut-length, quantity, strip length,etc.
4. English LCD display , English labels and Manual.
5. Can work in different mode according to wires.