Description
Precise Pneumatic Wire Stripper,Cable Stripping Machine
Intro:
This machine is a precise wire stripper. It works for AWG32-AWG14 wires. Max strip length: 20mm
Suitable:
For stripping cables accrurately.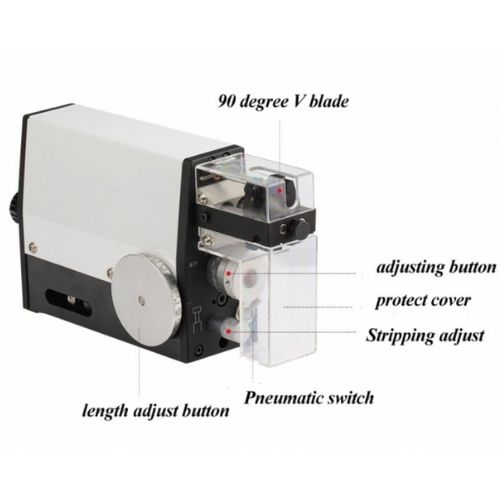 Features:
1. It can work without power supply after connecting to the air source.
2. The sensor control does not require a foot switch to strip the head accurately.
3. The stripping length, cutting depth, half stripping and full stripping are all adjusted by the scale knob without tool assistance. Simple and fast.
4. The 90-degree V-shaped knife edge design is extremely versatile, and it does not need to change the knife edge to process different wires.
5. Small size (3KG), easy to move, it can work normally where there is air source.