Description
Intro:
RS-440 is an Automatic Wire Stripping Cutting Machine with 4 liines. It works for wires within 2sqmm and it can cut-strip 4 wires one time. It can cut wires from 0.1 to 9999mm length. Wide application range, high productivity, simple operation and the well-known stripping quality are the main features of this machine. It can cut and strip wires from 0.1 mm² to 2 mm² efficiently and precisely.
English Language And Label
220V/110V 50HZ/60HZ
Fast speed and easy operation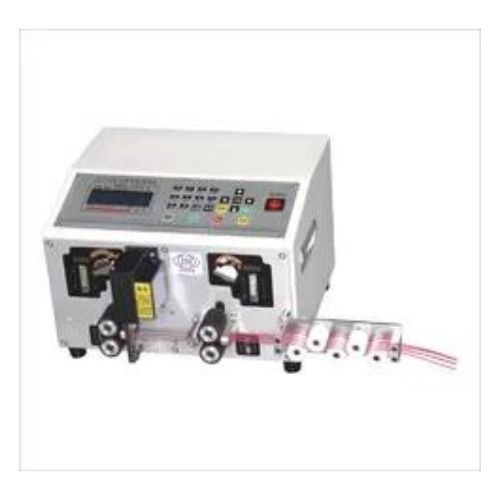 Suitable:
For cutting stripping electric wires . Wire Size: AWG14 -AWG 32.
Feature:
1. Automatic feeding and cutting , cutting and stripping can be finished at same time.
2. Programmable machine, cut length, strip length , speed can be set easily
3. LCD display, can show parameters clearly
4. English language