Description
150sqmm and 240sqmm Big Cable Cutting And Stripping Machine.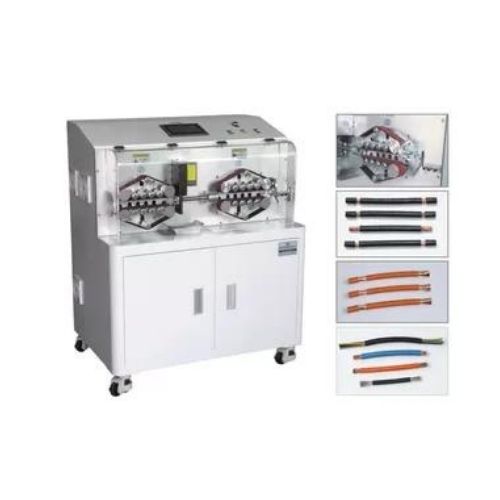 Intro:
The machine is driven by 8 wheels. It is specially for cutting and stripping big cables up to 150sqmm and 240sqmm. This machine is mainly aimed at the electric power industry, electric control cabinets, battery box wires, new energy vehicle wiring harnesses, charging pile wiring harnesses, charging gun wiring harnesses, BV hard wires, BVR flexible wires, etc. The entire roll of wires can be as long as required.
Suitable:
RS-150PF is for 6-120sqmm cables.
RS-240PF is for 6-1240sqmm cables.
Feature:
1.8 wheels are driven at the same time, driven by a servo motor, to ensure more efficient operation! faster!
2. The output is 2-3 times that of ordinary wire stripping machines! Save a lot of labor!
3. The product is suitable for the processing of large power cables, electric cables, sheathed wires, and soft and hard wires