Description
Hot&Cold Knife Strap Cutter Automatic, Hot&cold Cutting Tape Strap Machine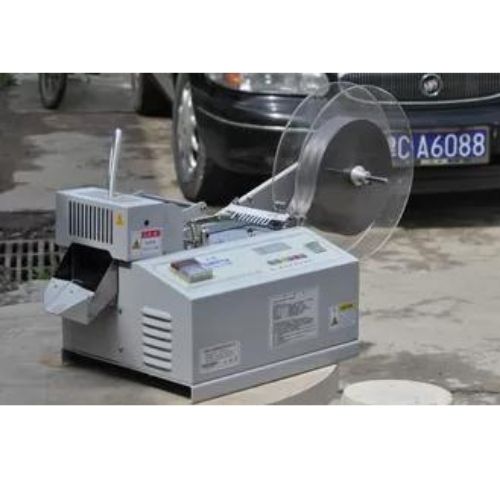 Usage:
– Hot tape cutting machine for kinds Nylon tape/rope, Polyester webbing, braided tape, Nylon zipper, Luggage belt etc
– Hot blade can hot cut and seal the end to avoid fraying.
– Knife: Hot&Cold Knife
– Cut length:1-9999MM
Specification
– High speed: It can cut 100~120 cuts per minute. (50mm long)
– Accuracy: Cut-length is accurate controlled by stepping motors
– Cutting type: Cutting is neat due to using a cold cutter which is durable.
– Automatic operation: It works automatically only by setting length and quantity
– Automatic stopper: It stops automatically if materials run out during operation
– Memory: Set-length, set-quantity & set-speed are not erased even if power off & on
– Application: For kinds of nylon/polyester/braided tape and webbing, which needs hot blade cut to seal the end and to avoid the end fraying.
– Switch to control hot or cold cutting webbing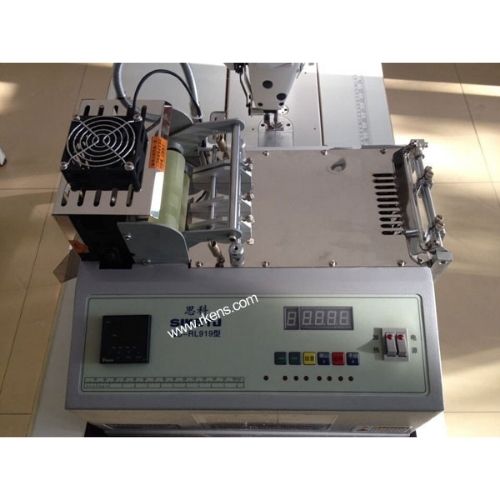 – Metal hoder for putting material roll: