Description
Automatic Flat ribbon cable cutting, stripping and splitting machine RKENS RS-330A
RS-330A is programmable wire cutting and stripping machine with splitting feature. It is specially designed for flat ribbon cable within 12P(Max 30MM width). It can cut and strip ribbon cable with splitting. Its language is English. With LCD display and buttons, you can set the parameters easily.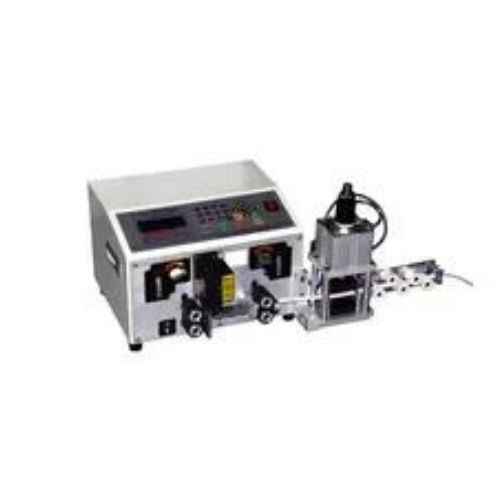 Suitable:
Electronic flat ribbon cable, Computer ribbon cable, DVC/VCD flat cable. Full automatic cutting, stripping, half-stripping, splitting. High efficiency
Feature:
1. Micro-computer control, buttons operation, fast speed stripping
2. Set cut length, front and real stripping length easily.
3. Lower the cost, endurable, no need maintenance
4. LCD dispaly, English language operator.