Description
Automatic copper strap machine wire joint machine RS-04A
Intro: 
Connecting wire with neon lamp,
Connect LED with wire,
Connect slide switch with wire(instead of soldering)
Connection of high temperature heating elements, sensitive components(eg: magnetic reed switch, constant temperature fuse.)
Transformer tap and wire connection
Etc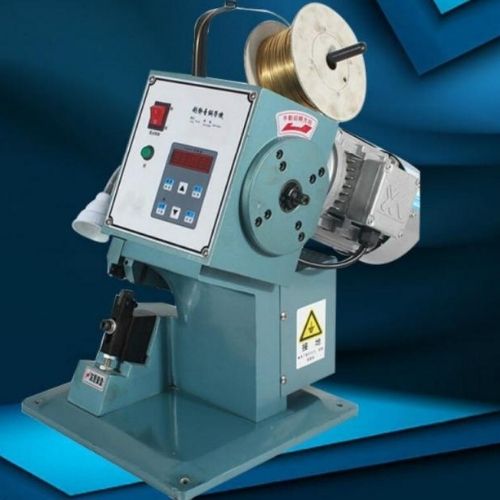 Feature:
Joint samples
Processing wire riveting,fast,effective.Crimping wires connection by copper belt,replace the traditional soldering,no drawback cold welding,aire welding and air pollution.
It uses continuous copper belt that is with special materials,cutting, forming, pressing, can be finished one time. No waste.
Can be used with different molds for different products connecting.
Copper terminals with a special texture processing, riveting after pulling resistance is particularly strong, stable quality, equipped with straight and curved mold seat for different products, Humanized design, easy to operate, do not need to be trained to operate at any time.
Specifications
| | | | |
| --- | --- | --- | --- |
| Model | RS-1.8T | RS-3.0T | RS-4.0T |
| Power supply | AC220V 50/60HZ | AC220V 50/60HZ | AC220V 50/60HZ |
| Pressing force | 1800KG | 3000KG | 4000KG |
| Motor Power | 0.55KW | 1.0WK | 1.5KW |
| Feed length | 22mm | 32mm | 42mm |
| Copper strip width | 2/4/6mm | 6/8/10mm | 6/8/10mm |
| Size | 310x450x480mm | 330x600x630mm | 430x700x730mm |
| Weight | 45KG | 110KG | 130KG |