Description
220V/110V Electric Wire Stripper, High Accuracy Wire Stripping Tool RKENS RS-G002
Operating temperature -5°C ~ 40°C, induction type / foot pedal trigger start, tangent range 0.3 ~ 4.0 square, adjustment methods are knobs, length 1.5-20mm adjustable, wire diameter 0.3-4.0 adjustable, half The length of the stripped glue is adjustable. The main features of the machine are high precision, high efficiency and fast payback cycle, pure electricity, not restricted by air pressure.
Suitable:
 Loose wires, solid core wires, single stranded wires, single core cables, wires, cables, rubber wires, PUR PVC Teflon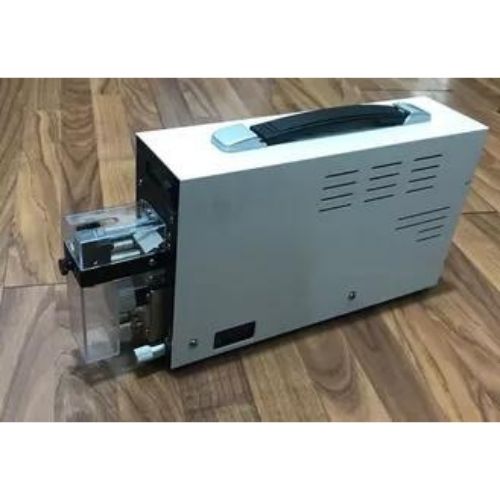 Features
1. It can work without power supply after connecting to the air source.
2. The sensor control does not require a foot switch to strip the head accurately.
3. The stripping length, cutting depth, half stripping and full stripping are all adjusted by the scale knob without tool assistance. Simple and fast.
4. The 90-degree V-shaped knife edge design is extremely versatile, and it does not need to change the knife edge to process different wires.
5. Small size (3KG), easy to move, it can work normally where there is air source.