Description
Automatic Two Lane Wire cutting And Stripping , Twisting Machine
Intro:
The RS-320+T is suitable for various electric wires. It can cut , strip and twist copper wires.  Machine is programmable, cut length, strip length can be set easily.
Wide application range, high productivity, simple operation and the well-known stripping quality are the main features of this machine. It can cut and strip wires from 0.1 mm² to 2.5 mm²(AWG14-AWG32) efficiently and precisely. This machine can cut two wires at same time.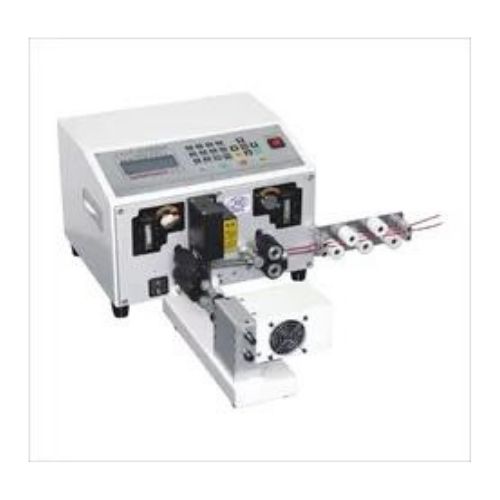 Suitable:
It works for AWG14 to AWG32(2.5 mm²) electric wire. Cut length: 0.1-9999MM.
Can cut and strip two wires at same time.
It can cut, strip and twist.
Twisting device can be used or not used.
For two-ends twist, the cut length should be longer than 45MM. And when strip length is longer than 3MM, the twist will be good.
Features
1. Full Autoamtic Type Wire Cutting And Stripping Machine with twisting feature
2. Can cut and strip 2 wires at same time. Fast speed, high efficiency.
3. Programmable to set cut-length, quantity, strip length,etc.
4. English LCD display , English labels and Manual.
5. Can work in different mode according to wires.